Running a company is a time-consuming activity. This is probably stating the obvious, but it's important to understand right from the start that a lot of time and energy is taken up with growing a business (particularly in the current economic climate) and simply moving things along on a day-to-day basis.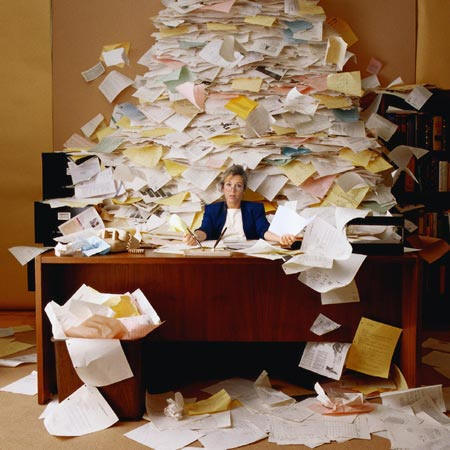 And with all these various plates spinning, how on earth are you supposed to make time for social networking on top of this?
In this guide, I'll be talking about a few ways to use what little time you have effectively when it comes to social media and share a few tips and tricks that'll let you work smarter, not harder when it comes to social networking.
Plate Spinning
As MD of a PR company, I'm all too aware of the value of marketing and a growing part of this involves getting us recognised and raising our profile online. Our name, our values and our expertise need to be seen through the work we do and the content we put out there.
This is where social media plays an increasingly important part in proceedings. It's clear to see that social platforms are playing a critical role in how we do business these days. However, for many senior members of a company - there's just so much to do and so little time to do it in.
This isn't to say that we should leave social media efforts to others in the business. People like Moz's Rand Fishkin have an extraordinarily busy daily schedule, yet still advocate CEOs and MDs to contribute something to the social campaign. Our connections, existing relationships and networks make us valuable marketing assets and it's often more logical and profitable to reach the right 100 people who influence rather than the wrong 500 people who don't.
Don't Use Too Many Platforms
A simple, practical tip here to get you started - try to limit the use of your social media usage to only a couple of key platforms. While exciting new networks are always cropping up, trying to maintain a profile in more than three arenas is just not achievable with the limited amount of time you have.
By concentrating on two or three platforms, you won't be tempted to spend hours you do not having constantly updating multiple streams. It's recommended to take a long look at which of these is going to provide the best and most productive return on your time and efforts.
Senior management might find LinkedIn to be a perfect platform due to its target audience (professionals) and also Twitter, due to the fast, limited-character nature. The adage of quality, not quantity certainly comes into its own in this situation.
Once you've cherry picked a couple of platforms, there are several tools which are going to make building a social profile much faster.
Tools of the Trade
Because you don't want to be shifting from platform to platform, which is a big drain on time, the logical option is to consolidate your social media into one handy tool. Combining your engagement is definitely the path you want to take if you're strapped for time.
Now, we've mentioned some of the benefits of these tools before, but there are so many to choose from that offer similar functionality, it can be hard for newcomers to get to grips with which to pick.
Some of our personal favourites include:
Hootsuite – A dashboard that allows complete management of multiple social media accounts. Can be used to integrate most of the major social platforms.
Buffer – A tool that saves a lot of time by allowing you to take posts, place them in a queue and schedule them to be released in slots you have pre-set.
IFTTT – Short for 'If this then that', IFTTT is software that works on a trigger-based mechanism. You can set up an 'recipe' so if something happens (such as specific hashtag appears on your feed), then a corresponding activity take place (a tweet is created). There are over 4,000 existing recipes to choose from, along with the option of creating your own custom ones.
Google Alerts – These alerts save you the laborious task of trawling the web for news and engagement that is of interest to you and your audience. Simply choose the appropriate search parameters and you can receive email alerts, which can be filtered by whatever results are appropriate to your needs.
Whilst many of these tools will allow an unparalleled amount of automation, it's important not to rely too much on programs performing tasks for you. You'll lose the sense of genuine interaction that makes social media effective in the first place.
'Micro-opportunities'
Setting up a schedule is probably one of the most useful pointers I can offer. Without a plan of attack, you could be wasting time and resources scouring the internet searching for something to say. A coherent structure of knowing when you should utilise social media platforms will increase efficiency and make effective use of your time.
General times to post have been researched for many of the major platforms, but if you are primarily wanting to focus on business networks, then it's a great idea to schedule your posts and engagement at specific times dubbed 'micro-opportunities'.
These are the few minutes before and after business meetings where social activity can increase. Most meetings are held on the hour or half hour. Catching people as they are heading to or from these meetings can provide a wealth of engagement and deploying your social interactions just before or after these times can ensure that you are making the most of the limited time you have.
Similarly, you should make livetweeting the odd snippet from an event, or just the fact that you're there representing your company a habit. This sort of social 'newsjacking' will let you, to a certain extent, piggyback on to the interest surrounding an event and exponentially increase the reach of social activity.
The Bottom Line
For those that still want to maintain an online social presence, but are finding it difficult to dedicate the time, investing in the right combination of planning and tools can yield to dramatically positive results within a relatively short span of time.
Of course, these aren't the only things that can be done to manage the time used on social media, so if there's anything that you feel we might have overlooked or something you'd personally recommend, then let us know in the comments section.
And if you're looking to get more of a handle on using social within your business, we can always help with social media management and consultancy or offer to aid in getting you up to speed - simply get in touch today.
We've also put together an introductory guide for SMEs looking to get started with social media marketing, so if you're after some top tips, be sure to download it for free today:
Images courtesy of Sheila Scarborough, College resource network and Jonathan Wells.